As the Perseverance Rover traveled from the surface of Earth to the surface of Mars, its mass properties played a vital role. Perseverance's mass, center of gravity, and rotational inertias dictated how the rover moved through space.
During flight, the spacecraft was designed to spin at a known rate and without wobble so that it could use the stars for navigation. During descent and landing, especially through the difficult Skycrane maneuver, knowing the mass properties was vital for success.
To achieve the proper flight dynamics, the Perseverance team needed to accurately measure center of gravity (CG), moment of inertia (MOI), and product of inertia (POI).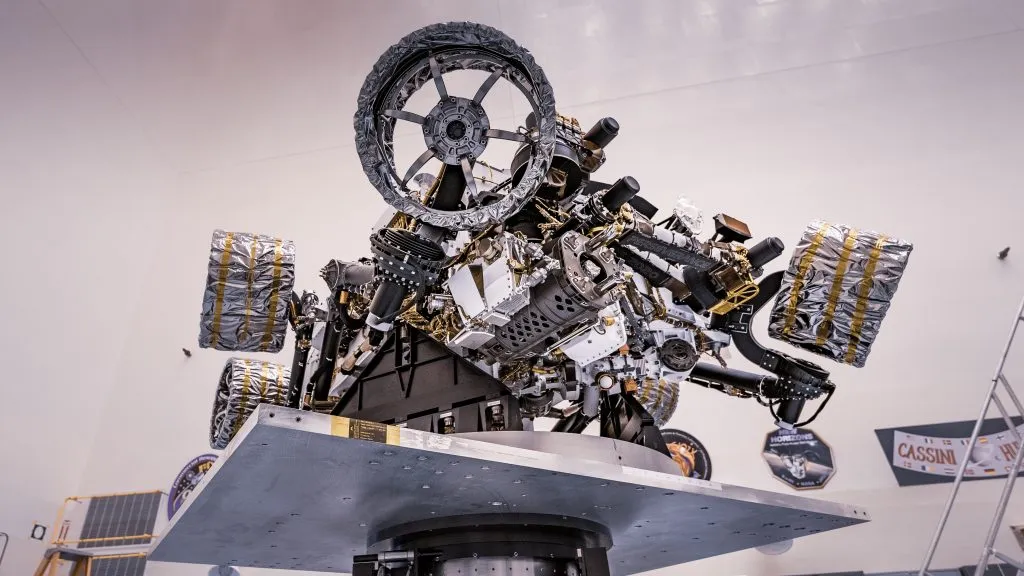 With a journey of nearly 300 million miles, there is no room for error.  The team at JPL used a Raptor Scientific model POI12000 Spin Balance Instrument to achieve the highest measurement accuracy available.  Measurements were performed both "dry" at the JPL facility in Pasadena California, and then again "wet" at the Kennedy Space Center in Florida prior to launch.
By meeting critical mass parameters, Perseverance was assured a successful launch, inter-planetary flight, entry into the Mars atmosphere, descent, and landing on the Red Planet.